Keep reading for a quick iced tea recipe with a fruity twist, which you can whip up in less than 10 minutes.
"ICE CHILLED" ICE TEA. HOW DOES IT WORK?
This is by far the most used method of making Iced tea in the Jones' household, usually because we forget to put tea in to cold brew over night.
How does 'Ice chilling' work? Essentially you make a batch of tea, and cool it down quickly with lots of ice, so its then ready to drink straight away. It does use more ice than compared to cold brewing your tea, but it is a great method for when the weather suddenly turns all sunny and summery and you find yourself craving a nice Iced Tea.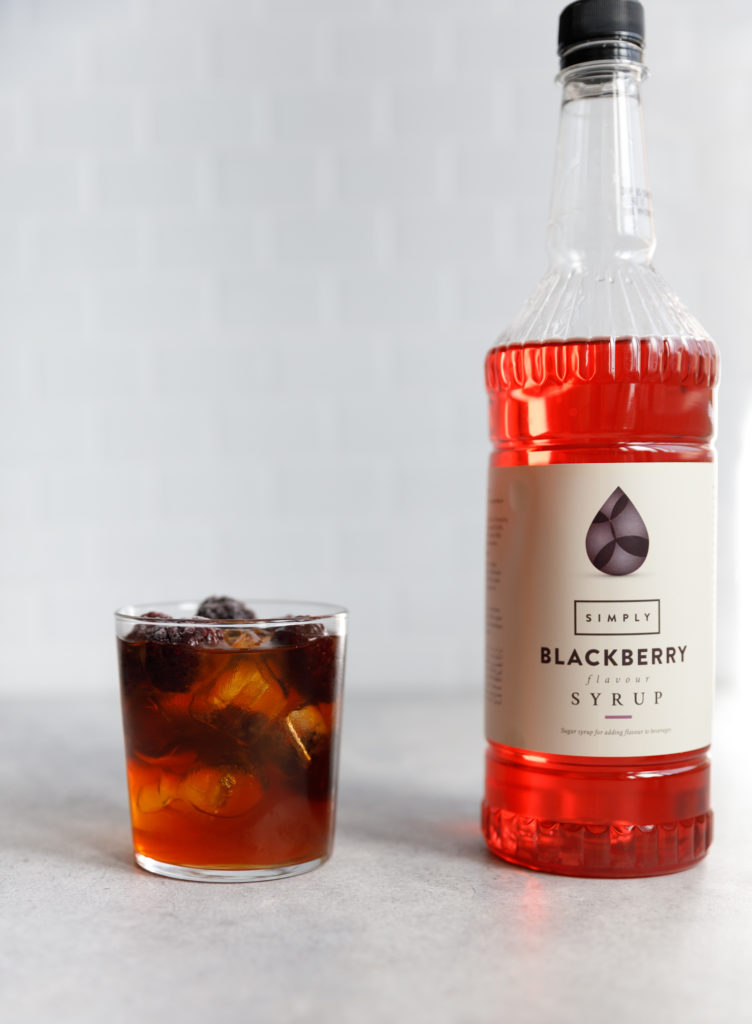 ICED TEA TIPS:
Don't let the tea steep/brew for more than 5 minutes, The longer you leave the tea to brew, the more astringent and bitter it will taste.
If you don't want a strong tea, use less tea bags, or brew for less time.
Make sure you use filtered water, it makes a better tasting tea than tap water.
Don't use boiling hot water, It will make the iced tea cloudy. Boil the kettle and allow to cool before using, or if your kettle has a temperature setting ; heat to 180°C
Adjust the syrup to your own taste. My brother prefers a much sweeter iced tea compared to me, its all down to personal preference.
WHAT YOU WILL NEED:
Black tea bags (Assam, English Breakfast or Earl Grey)
Filtered water – I use this jug
Ice – LOTS
Iced Tea jug/pitcher – Look for one that is leakproof, made of BPA free plastic or borosilicate glass, thats safe to use with hot liquid and cold temperatures.
Kettle
Optional garnishes; Frozen blackberries, mint or slices of lemon.